When you first log in to one of the BSB sites, you will be asked to follow a few steps. These steps will allow you to secure your account and change your password independently if necessary.
This article describes the following steps:
Step 1: Login to a School site
Step 2: Fill in your contact information
Step 3: Finish
Fill in/change information from your profile
Change your password

Step 1: Log in to a School site
Log in to your account on one of the School's websites (e.g. https://intranet.bsb-education.com)
You will then be asked to fill in your contact information: click on Next


At the step mentioning "Microsoft Authenticator", click on

I want to configure another method

.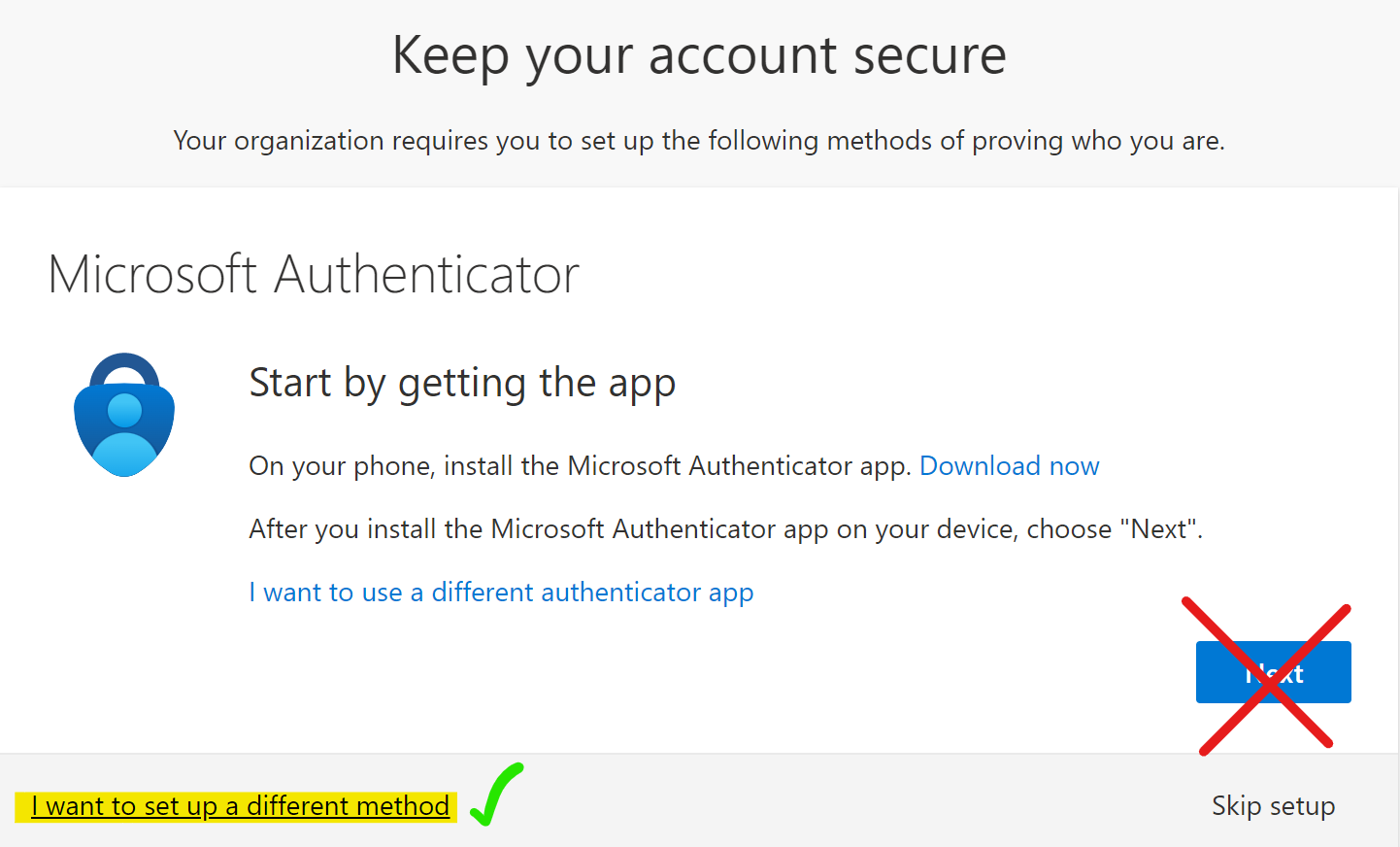 Step 2 : Fill in your contact information
Select either

A phone number
A personal email address
Note: We recommend setting up both methods, in case any of your information changes

Fill in the verification code you will receive
Finally, finish the configuration
Fill in/change information from your profile
Go to the Security Information menu
Click on Add a method and then select a phone number and/or a personal email address

If you wish to change your information, you can do so on this same screen by clicking on Change
Change your password
If you wish to change your password, please consult the following article: Change your password